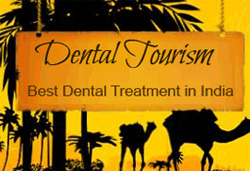 Medical Tourism is a Trend of day and Dentistry is no exception. The concept of Dental Tourism, means Dental Travel abroad to seek dental treatment from a specific dental clinic. It helps an individual to Save Cost while getting an opportunity to see and travel another country. India is a preferred Dental tourism center due to expertise of its at a relatively low cost.We at iDENT are using the latest technology, highest hygine standards with exceptional results.
Why India?
Boasting of having the best qualified professionals in each and every field, India offers world class medical facilities at par with any of the western countries!! Combine this with a beautiful vacation in India offering, scenic beaches, high mountains, historical monuments, vast deserts or placid backwaters and lagoons!! What else could you ask for?
Why Mumbai?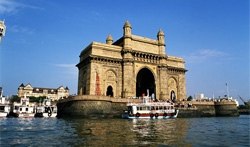 This commercial capital of India, offers the best infrastructure in the dental / medical field with the best dentists / medicos for your treatment.Also Mumbai is a few hours away from Goa!Lying on the west coast with the Arabian Sea at its side, it has the most diverse varieties of beaches!!
Golden sand, palm fringed shores, bays, rough rocked seas, crashing surf, water sports or marine estuaries….you have it all!! Top it up with an exotic seafood cuisine, relaxing ayurvedic massages and spas ….you will forget you ever visited this place for a Dental treatment!!!
What iDENT can offer?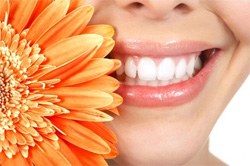 Do you want to take a fancy break during your dental treatment? We at iDENT can help you connect to our travel agent who can plan your small vacation to the exotic & exciting locations in India which includes Sunny beaches at Goa, beautiful palaces at Rajasthan, back waters at Kerala, Taj Mahal at Agra and many more…
Making your holiday extensions very attractive and affordable.
Alternately, if you wish to stay locally during your visit, we can arrange and book day trips and weekends getaways to exciting destinations around Mumbai.
Why iDENT?
Highly Qualified (MDS Dentist) and super specialized Dentists trained in various parts of the World.
Affordable pricing.
Certified Dental Centers with latest infrastructure.
Send us your photograph and what treatment you need. We at iDENT will send you an approximate cost for the complete treatment you require.
The standards of Sterilization, Dental techniques, Equipment materials used are at par then most Dental centers in UK and USA at a fraction of a cost.
Benefits of Dental Tourism:
Upto 75% Saving in Cost
High Standard of Sterilisation, Materials and Equipment
Excellent Quality
No or Minimal Waiting Time
Dental treatment and Travel in one go
India is emerging as one of the preferred destinations for Dental Tourism in the world. Millions of people from USA, Europe, Australia, New Zealand and other parts of the world fly to India every year seeking dental treatment. Though tourists attach a variety of reasons for their travel, the major indicator is the cost for treatments like Dental Implants, Cosmetic Dentistry, Smile Makeover, Dental Surgery etc. are very cheap in India as compared to US and European Countries.
Every year, lot of patients across the globe travel to some of the favourable dental tourism destinations for dental treatment at unbelievable low prices. India is one of the most preferred locations for dental tourism. At iDENT,we can turn your dental wish list into reality,particularly for implants and oral surgery for substantially lower cost which a patient spends in Europe, Canada, USA, UK or Australia. Along with that we can plan a vacation for you anywhere within India. You save nearly 75% of Cost without compromising on quality. iDENT uses state of the art technology and a team of well qualified dentist to give you world class dental care. iDENT provides guaranteed dentistry at the most economical prices for therapeutic and medical dental care.Dental treatment in Mumbai, India is growing very much popular with foreign visitors. Dental treatment is sometimes not reimbursed by the national health schemes of some countries and is expensive. So come to iDENT to get dental care at a fraction of the cost as compared to your home country.