Dr Shivangi Gajwani Jain, MDS (Prosthodontia)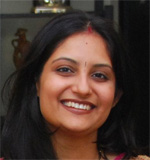 Masters in dental surgery and has been a recipient of the International Dentists Merit Award for outstanding performance in the field of Prosthodontics. Senior lecturer in a dental college in Mumbai, India.
Author of many dental articles in international and national journals, she has co-authored a pre PG book by Elsiever.
She manages iDENT, Idyll Dental along with her team of specialists.
Dr Prashant Pujari: Consultant Orthodontist (Braces)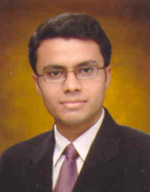 Gold medalist in Orthodontics and Dento Facial Orthopedics.Specialist of Braces and orthodontic appliances for children and adults for treatment of crooked, mal aligned and proclined teeth, growth disorders of the face and jaws resulting in poor facial esthetics.Served as senior faculty in Dental colleges with various articles published in National Journal of Complex Orthodontic Cases.
Dr Vijay Vikram: Oral and Maxillofacial Surgeon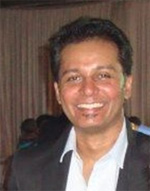 Specializes in exclusive head and neck trauma care, orthognathic surgeries, aesthetic surgeries, hair transplant, secondary deformity correction and minor oral surgical procedures.
Surgeon and Director in Maaya cleft and Craniofacial centre in a reputed hospital.
Won Shushruth Award from Red Swasthik Society for the year 2011 for exemplary and outstanding contribution in the field of surgery.
Dr Dhaval Pandya: Oral Implantologist and Periodontist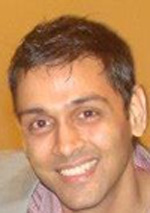 Inducted as a Fellow Of The International College Of Dentists (India, Srilanka and Nepal Section VI) in 2012.Extensive training undergone in basic and advanced perio and oral implantology in India and Europe.
Core competence:
i) Diagnosis and management of periodontal pathology non surgically and with surgical intervention.
ii) Diagnosis and treatment planning of single missing tooth to partial missing teeth to full arch/mouth rehabilitation using Computed Tomography (C.T.) as a diagnostic aid.Virtual surgical planning using the CT.
iii) Conventional dental implant surgery and advanced minimally invasive surgery involving the use of Computer Guided and CAD/CAM fabricated surgical guides for better treatment outcome.
iv) Management of Peri implant cases.
Mr Prateek Jain: Financial Advisor Masters in Finance and Economics – Warrick Business School