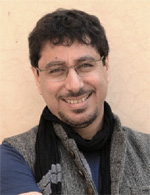 "Dr Shivangi's qualification and perfect training is evident in how she makes her patients comfortable. Her style of engaging and transparency with her patients, careful diagnosis, passion for detailing and arriving at the core problem, and above all her perfection in aesthetics in all procedures, and her sense of humor made me really comfortable. Seeing her professional abilities I was sure I was in absolute professional's hands. She was keen on fixing the problem fast so that I could carry on with the day and repeat visits are minimal.
I found perfect communication between her and her team. Strongly recommend iDENT to those seeking perfection and true value for what you spend, just like me!"
Sohrab Sopori – Media Professional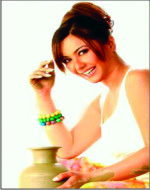 I lived in Bandra and visited a good dentist there,but since I shifted to Andheri.I have been shuffling between dentists.I read about ident,online and visited dr shivangi for a consultation.I am very happy with my decision. ..got a painfree root canal done and I had major teeth stains due to tea coffee and was super happy with my teeth cleaning. Value for money, Good staff, Hygenic, and lovely doctors,especially Dr Shivangi.She is very professional and friendly at the same time.Ident is Dentfree Professionalism"
Nausheen Sardar Ali – Television Actress and Model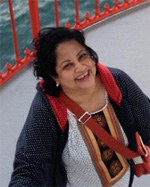 "I am a diabetic and was really worried when i had to get my teeth extracted, Dr. Shivangi put me at ease and i had a painless extraction done. It healed very fast without any complications
In future also if I have any problem regarding my teeth I am surely going to Dr. Shivangi."
Kavita Singh – Director "Taran angad enterprise"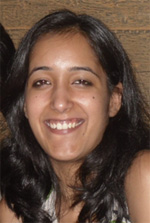 "I was suffering from dental ache and senstivity when I was referred to Dr. Shivangi. She, through her logical diagnosis and apt treatment through years of experience with similar cases has provided me complete relief which has lasted nearly 2 years now. As a doctor, she has completely won my trust as the chosen doctor for my entire family!"
Samleen Dosanjh – Consultant at Ernst & Young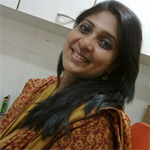 Thank you Dr. Shivangi, for taking care of my pearly whites… Really happy with the extra care that you have shown and for treating my teeth and gum problems. As a professional it is important to have clean teeth, healthy gums and odour free breath. Your treatment worked well. Thank you.
Jalaja Mehta – AVP,Learning and Development and Corporate culture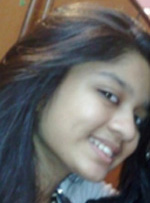 I got braces put on 2 years back and have recently finished with my treatment. Thanks to the Doctors at iDENT, I had a comfortable dental experience and now I sport a perfect smile.
Alina Sajawal – Student Vibgyor school, Mumbai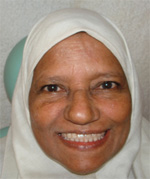 I wanted my bad teeth to be removed and a new denture to be placed immediately. I did not want even one day without teeth in my mouth. Dr. Shivangi, planned my whole treatment and on the day of my extractions, the dentures were already ready. The dentures were placed immediately after removal of my teeth and I was very comfortable. Thanks to the doctor and her team, I could smile.
Mrs Salima Bano – House wife(Immediately after her treatment)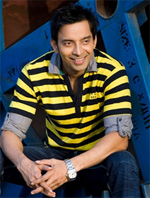 I, Karan Aanand, an actor by profession visited Dr. Shivangi's clinic for a tooth treatment. I realised that this clinic was not just about treatment. The overwhelming hospitality one receives there along with an excellent treatment makes even a dreaded visit to a dentist seem so relaxing and rejuvenating. A patient feels completely at home there and it is a complete therapeutic experience.
As an actor, one has to look their best at all times, and only a few professionals can be trusted for treatment of their facial features like teeth, and I can wholly trust and leave my teeth treatment in the good and capable hands of Dr. Shivangi knowing that she shall take good care of them. Moreover, the clinic offers much more than just treatment and Dr.Shivangi ensures that it is more than just a doctor- patient relationship that she shares with each of her patients. They offer a lifetime relation of trust, ease and excellent care not only for the patient but their families too. It creates a bond with the patient that is for lifetime and I am glad to be one of the patients there that shares this bond with them.
Karan Anand – Actor/Producer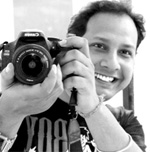 I am so grateful to have found this dental clinic. Dr. Shivangi Jain, has treated me very well with my tooth root canal. Liked the atmosphere and the treatment rendered.
Pranab Lahkar – Creative Production Supervisor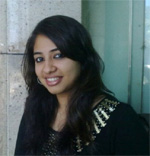 "I had a discoloured tooth for years which was not aesthetically pleasing and it bothered me. I went to Dr Shivangi and she suggested a minimally invasive procedure, i.e.: porcelain veneers for the bad tooth. She explained everything in detail and was very patient with me. Thanks to her and the team at Idyll Dental I finally have the smile I wanted. Cheers"
Shobha Upadhyay – Student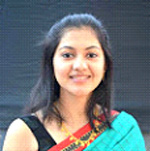 "I have taken treatment at iDent on two occasions. The first time was for minor caries. Dr Shivangi did a full mouth & teeth check and a superb job of attending to the problems. She is very caring, and takes the time to explain the issues to patients in an easy and comprehensive way. Even during the treatments, she ensures that the patient is comfortable and feels as little pain as possible. I have also undergone a root canal treatment here three years ago. I am very happy with the treatment till today with no complaints. Also, the clinic is very pleasant, clean, modern and self sufficient. Does not give a hospital-like sterile feeling".
Gayarti Hegde – Consultant Standard Chartered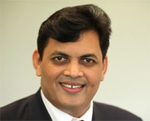 A comprehensive family dental care with state-of-the-art equipment and expertise in our neighborhood. We trust the quality and the hygiene standards maintained at the clinic. Even my children do not miss the dental appointment for the care offered by the Doctors and the staff of iDENT.
Milind Deshpande – Vice President, Marketing Draeger Medical
I was always scared of going to a dentist since childhood. DrShivangi has totally changed the stereotype image of a dentist for me. Idyll Dental has immensely warm and positive vibe and I look forward to visiting them for all my future dental needs.
Taranveer Singh – Film Maker